The Economic Impact ™ of Microsoft Azure IaaS
Enterprises need consistent ways to develop, secure, and manage apps at scale across their growing hybrid and multi-cloud environments. Managing these environments is incredibly challenging and complex.
A research paper by Forrester
Enterprises may realize significant return on investment (ROI) by shifting some or all their management and operations from on-premises, hosted, and outsourced implementations to Azure's infrastructure as a service (IaaS) offering. In this study, Forrester Consulting evaluates the potential financial impact of leveraging Azure IaaS for their organizations.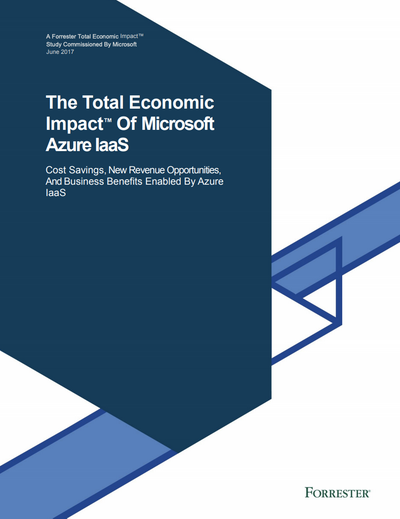 Benefits gained by interviewed customers that migrated or re-architected some or all workloads from on-premises to IaaS include:
Greater revenue opportunities from business-to-business (B2B) and customer web channels with a solution that is more mobile and reliable, and meets scale and seasonality needs.
Increased profits from those revenues.
Improved production efficiency.
Reduced datacenter, IT resource, and outsourcing costs.
Easier and faster software and hardware management (such as patching and support).

Where should we send this white paper?