Will Stevens is a Member of the Apache Software Foundation
11-04-2019 / CloudOps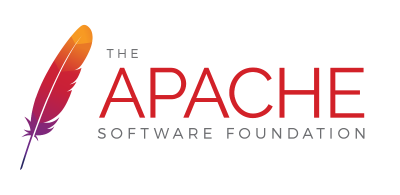 CloudOps' Chief Technology Officer, Will Stevens, has recently become a member of the Apache Software Foundation (ASF). He will continue encouraging the open source community and contributing to ASF projects.
The ASF is a charitable organization devoted to supporting open source software projects by nurturing communities, encouraging the development of quality code, and generating awareness of its member projects. The ASF was established in 1999 and is funded by donations and managed by volunteers. Today, it provides over $20 billion worth of open source software at no cost and oversees over 350 leading open source projects.
Some of the ASF's most prominent projects have included Apache HTTP Server, Hadoop big data, Apache Kafka, CloudStack, Lucene, and Solr. These projects all benefit from the organizational structure and collaborative development that the ASF fosters through what it calls the Apache Way, which is an ongoing interpretation of individual experiences with community-led development processes. Each process is merit-based and is based on open communities of peers that depend on consensus decision-making and responsible oversight. At its core, the Apache Way promotes the collaborative development of open software.
Will Stevens' membership of the ASF is the result of decades contributing to open source communities and projects, including those of ASF member projects. Notably, he was the VP of Apache CloudStack in 2016 and currently sits on the Canadian Open Source Advisory Board. Membership in the ASF is by invitation only, and candidates must be nominated and voted upon by existing members. The ASF is a meritocracy, and candidates are considered because of their extensive and skillful contributions to ASF projects.
Will Stevens is CloudOps' first employee and an avid open source advocate. He has experienced the shift towards cloud, which he understands both from a technical and business value perspective. Will Stevens has a considerable background in development and has worked with many of CloudOps' customers to ease the consumption and/or delivery of cloud solutions.
"It is an honor to be recognized for my contributions to the ASF and their member projects. I will continue to work with the ASF to help their projects compete for market adoption, while upholding the fundamental principles of the Apache Way. While the intersection between a healthy open source community and commercial viability is often complicated, the ASF has shown that they are committed to supporting the success of their projects. I look forward to the challenge of helping the ASF find new ways to help their projects stand out in an increasingly competitive market."

Will Stevens, Chief Technology Officer at CloudOps
CloudOps' team has actively contributed to Apache CloudStack and other ASF projects since its inception. CloudOps believes strongly in the importance of open source as a means to own your destiny in the cloud and appreciates the open code base and contribution encouraged by the Apache License, a permissive open source license. Likewise, CloudOps mirrors the ASF's cloud agnosticism in building and consuming single, hybrid, or multi-cloud architectures that best suit their customer's needs. CloudOps is involved in the Apache community because of its dedication to cloud agnostic, open source software development.