CloudOps' Commitment to Enhance Your Business Throughout COVID-19
18-03-2020 / CloudOps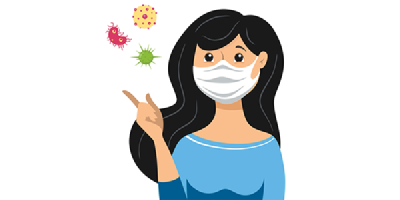 To our customers, partners, users, and friends,
As the global COVID-19 outbreak continues to evolve, we want to share the steps CloudOps is taking to help ensure the well-being of our employees and communities, as well as the continuity of our business.
We know that CloudOps has an important role in your business — whether that's through product and service delivery or events, training, support, and consulting. Although we don't foresee any interruptions to our core business operations, we are actively enhancing services to support an increase in customer demand for cloud services, including virtual desktops.
As efforts concerning the containment of COVID-19 (Coronavirus) expand and evolve here in Canada and around the world, we want to assure you that we are focused on three things:
Ensuring the safety of our employees
Continuing to provide exceptional service to our customers
Supporting local efforts to limit the spread and impact of COVID-19
All employees are already equipped to work remotely, and we are fortunate that this has made it simple to seamlessly shift to a workforce that is working entirely remotely. This makes us confident in our ability to continue providing great service to you and conducting business normally.
CloudOps has established a dedicated COVID-19 response team that is closely monitoring the situation. The team is meeting daily and is in constant contact as we follow the evolution of the situation, and make sure we are supporting employee safety, customer needs, and the local community. Our goal is to remain in sync with the developments both locally and globally with an eye on continuing to operate in the most optimal way possible.
Service Levels
At this time, our operations are not impacted by the outbreak and service levels remain unaffected. While we remain fully operational, we have cancelled all non-essential travel and are moving towards virtual events.
Our business continuity plan, robust processes, team of teams structure, and reliable platforms have enabled us to continue delivering our operational excellence no matter the physical location of our team. We do not expect any impact given current circumstances and will keep our partners and customers aware should that change in any way.
Further Updates
In the possible event that we need to continue social distancing in April, we are positioned to deliver our services, including DevOps transformation, engineering consulting, workshops and 24/7 support virtually upon your request — please continue to work with your Account Manager and keep us up to date on your organization's desired course of action.
We know this is an uncertain time and we will provide you with updates weekly. Our team is working around the clock to disseminate useful information to you and to provide ongoing updates to all our partners, suppliers and customers.
Our approach remains one of partnership and we are here to support existing services as well as new requirements. We have an experienced team that can help with business as usual operations as well as crisis management. We look forward to supporting you and working side-by-side with you as a remote, virtual team of teams.
Thank you for your partnership as we adapt to this rapidly-changing situation.
CloudOps Leadership and Team