CNCF Ambassador Spill: Takeaways from KubeCon + CloudNativeCon
17-01-2019 / CloudOps
Over 8,000 people attended KubeCon + CloudNativeCon in Seattle last month. They were there to celebrate the exponential growth of Kubernetes, the open source software for orchestrating containers. Since the first KubeCon in 2015, the cloud native community has mushroomed in size and success. As Janet Kuo stated in her keynote address, "Kubernetes is now very, very boring" – it has become an exceptionally stable platform that has reached mass commercial adoption. Kubernetes, Prometheus, and Envoy, are all graduated projects now and related cloud native technologies have risen in popularity. We spoke with some CNCF Ambassadors to hear about their takeaways from KubeCon.
Archy on the Ambassadors Meeting and the Tungsten Fabric Summit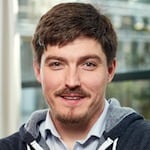 I often don't attend KubeCon talks themselves as they can be watched later in the comfort of my own home with double the speed. But I was lucky enough at Seattle KubeCon to attend a couple of talks on service meshes, where I was track co-chair and helped select several talks. While service meshes remain a hot topic, there are not that many good resources available that really explain how things work. The talk by Matt Turner from Tetrate on Istios Packet's-Eye was helpful. It gave a fresh look on how Istio's components work together and how its features can be implemented.
Given the exponential growth of Kubernetes, most talks at KubeCon today explore how cloud native projects work together. A talk by Jelmer Snoeck from Halifax based company Manifold on Deploying Rock Solid Applications with Kubernetes was a good exception.
As a CNCF ambassador representing Canada and its vibrant tech community, I was thrilled to see so much Canadian representation at this KubeCon. I met a lot of K8s Meetup community fellows and representatives from various companies across Canada.
Will Stevens (CloudOps' CTO) delivered an amazing talk called 'Multi-Cloud Networking with Kubernetes and Tungsten Fabric' at the Tungsten Fabric Developers Summit, a co-located event at KubeCon. He spoke about how you can use Tungsten Fabric to network two different Kubernetes clusters.
It was great to see fellow folks from CloudOps in the vendor's area. Let us know if you didn't get a chance to pick up a DevOps lego unicorn from our booth. I had a great time in Seattle, and I'm already looking forward to seeing the community in Barcelona!
Bob Killen on the Kubernetes Contributor Summit
Bob Killen, Research Cloud Administrator at the University of Michigan
KubeCon/CloudNativeCon this year was quite intense. For myself, it was the culmination of months of planning and working closely with other members of the Kubernetes community and the CNCF to put on one of the co-located events, the Kubernetes Contributor Summit. It was a rare opportunity to get so many active core and new contributors together in the same place to discuss the direction for the project and tackle issues challenging the community. The morning talks were useful for a general 'state and direction of the project' with community-proposed unconference sessions making up the majority of the afternoon. These sessions were by contributors for other contributors. They were on topics like 'Deflaking Kubernetes Tests' and how to develop and test Kubernetes quickly. All of the Contributor Summit sessions were recorded and are available under the Kubernetes Community Youtube Channel. I am extremely grateful to be a part of this community, and helping make these experiences possible for others is a wonderful reward.
Diane on all things OpenShift and Operators
Diane Mueller, Director of Community Development at Red Hat
At this Kubecon, as with the past 4 Kubecons, I hosted yet another OpenShift Commons Gathering for all the contributors, end users and upstream project leads working in the OpenShift community. What was striking this time around, was the wide range of production users giving deep technical dives on running their workloads on OpenShift, Red Hat's distribution of Kubernetes. From Ticketmaster, GE Digital, Progressive, Vattenfall, HealthPartners, to USAA – the diversity of workloads running in Kubernetes continues to astound me. It was quite inspiring to see so many end users stepping up to the plate and working in tandem with the community to solve and extend Kubernetes. As an ambassador, nothing pleases me more than seeing all the cross-community collaboration!
Kubecon itself was a blur as I was also busy introducing the Kubernetes Operator Framework at this event. The Operator Framework SIG sessions on the topic were a bit of a mob scene and the hands-on workshop on the 'final' day (Friday) sold out with a waitlist of 300+ ! For me, the big take-away from this Kubecon was clearly the rise of Kubernetes Operators, as they're a game changer for second day operations efforts. This message was re-iterated in keynotes by Uber's keynote on their M3DB Operator and Red Hat's Rob Szumski on Maturing Kubernetes Operators and a myriad of other talks at Kubecon. If you were one of the 300 or more on the waiting list, rest assured we've created an online self-driven version of the operator workshop and will be hosting another one at Barcelona and elsewhere in 2019.
Ariel on Community

Ariel Jatib, Marketing, NetApp Kubernetes Service
Kubecon continues to grow exponentially while preserving the culture. It's a testament to many in the community and the CNCF. In the always popular hallway track, there was much discussion exploring if we'd hit peak Kubecon – who knows; let's enjoy the ride. Kubecon continues to be a ton of fun and an excellent opportunity to catch up with many of the folks from the community. The vendor booth area was particularly active this year. Beyond a focus on products, there were a fair amount of vendors who purchased booths exclusively for recruiting purposes; Home Depot and Apple were two of these companies and serve to highlight the broad adoption of Kubernetes and Cloud Native technologies along with the related competition for talent. We are also starting to see more folks in suits running around – we even brought some. This hodge-lodge of energy contributes to the magic of Kubecon – it was a good (couple) of day(s). See you in Barcelona!
Ilya on GitOps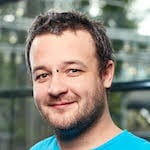 Ilya Dmitrichenko, Developer Experience Engineer at Weaveworks
We've seen a great deal of interest in GitOps. Literally almost everyone I spoke to sees the value of GitOps over CI-driven deployments. The key to this success is our open source operator, Weave Flux.
It's great to see KubeCon grow so much. I attended the first KubeCons in San Francisco and London, and there were only a few hundred people attending each show. It has been only three years, and we see 8K turn up to Seattle.
It is very exciting to see so much commercial adoption of Kubernetes, however I'm very keen to see more local events – not everyone can afford flying to the US for the whole thing. I hope to see more small and local cloud native community events in 2019.
Chris on Growth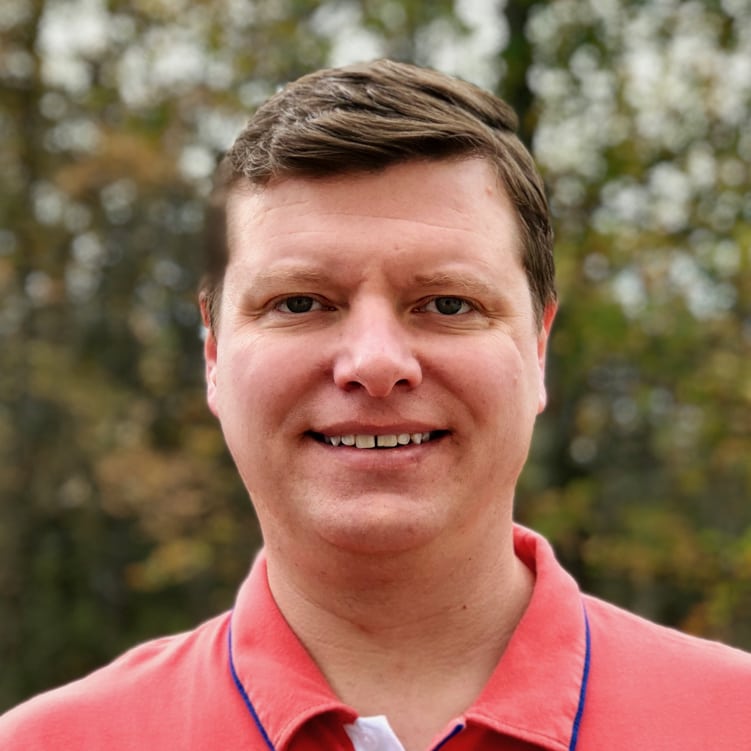 Chris Short, Principal Product Marketing Manager at Red Hat Ansible
Kubernetes is everything and everything is Kubernetes. This goes without saying at KubeCon, but there were 8,000 attendees in Seattle (with even more online) and next year in San Diego there is a capacity for 12,000+. I'd estimate around 11-12K attendees next year. The growth here is huge.
This year, I really enjoyed the general networking events as well as the Kubernetes Contributor Summit. Within the Summit, both the etcd Maintainers: Ask Us Anything and the SIG Meet and Greet were great.
I'm very much looking forward to my next KubeCon. To say the community is amazing would be an understatement. I feel very much at home in the Kubernetes world and have plans to deepen my involvement in it.
Baruch on the Keynotes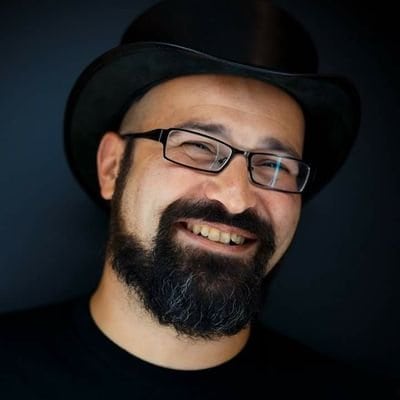 Baruch Sadogursky, Developer Advocate at JFrog
KubeCon had many amazing sessions that all highlighted the success of Kubernetes and related cloud native technologies. There were a few that really caught my attention.
Liz Rice, KubeCon co-chair, performed a really neat live coding demo. It showed how incredibly important security within Kubernetes clusters is. "Just run this YAML for me" isn't something that should ever be done in production. She made it clear that having proper rules and policies dictating what goes into production is essential.
I must mention the keynote by Kelsey Hightower. It was quite surprising to hear that Kubernetes isn't THE platform, but instead the platform on which platforms are built. The ease with which he took a Fortran microservice to a serverless environment was cool.
The closing keynote by Julia Evans was also quite cool. She spoke about how reliability and security are some of the biggest challenges she faced at Stripe and how even the biggest companies can be unsure of how certain tools work.
Lee on Service Meshes and Modern Proxies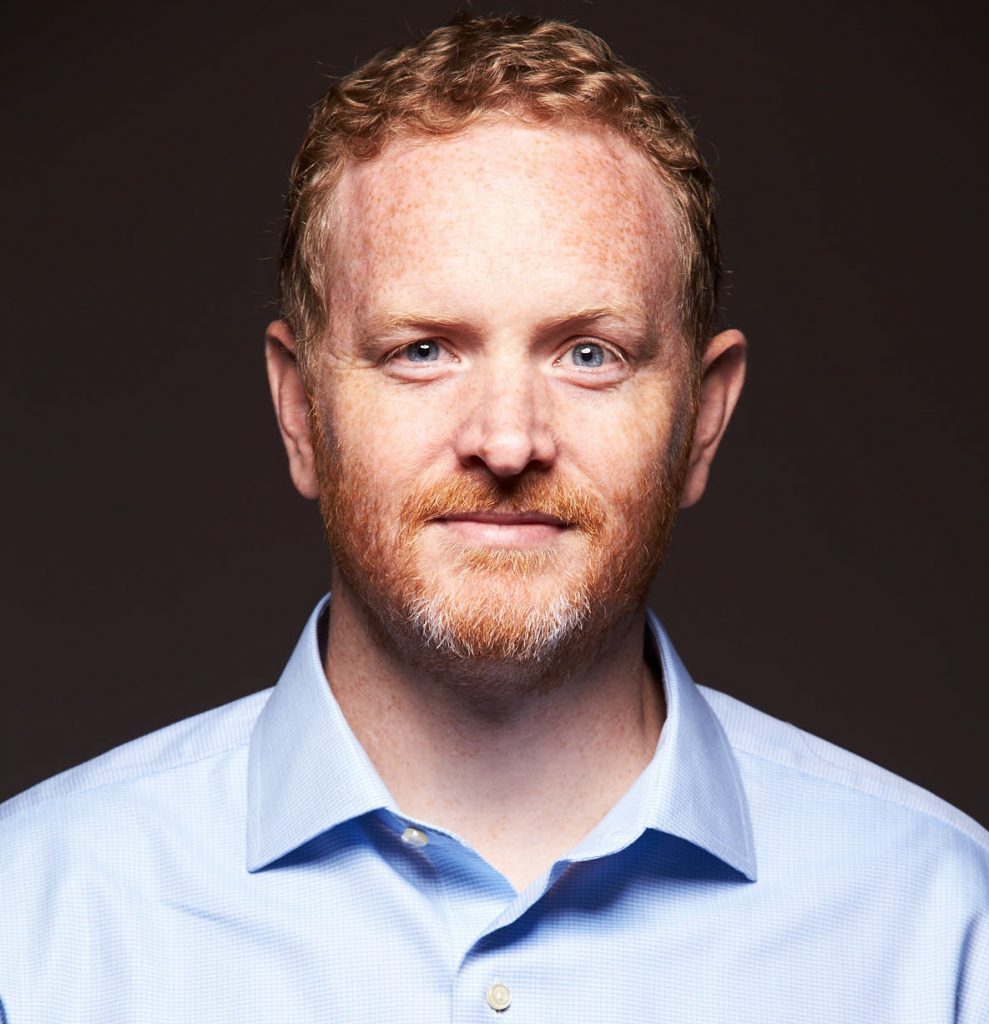 Lee Calcote, Layer5
Like the past couple KubeCons, service meshes and their modern proxies have been hot topics. In delivering the Using Istio workshop at KubeCon (with a waitlist five times as long as there were seats available), I can tell you that we'll see service mesh adoption significantly increase in 2019 and what are the two questions on the tip of every engineer's tongue regarding service meshes.
As an engineer seek to adopt a service mesh and initially come to understand its concepts, two questions are commonly asked:
How does a service mesh contrast with related technologies? I have a container orchestrator, ingress controller, API gateway… why do I need a service mesh?
While I've spoke about this many times, a book I recently authored called The Enterprise Path to Service Mesh Architectures addresses the question more holistically.
What's the cost of running a service mesh? How much overhead is incurred?
A few individuals have provided insight into this question, an open source project, Meshery, within the service mesh community is underway to provide performance benchmarking across popular service meshes.
A core component of a service mesh is the modern proxy it uses to provide service traffic management. The most prominent proxy at KubeCon was showcased at the inaugural EnvoyCon (a co-located event), where engineers from a number web-scale companies spoke of their use cases for the Envoy Proxy. Each put up impressive statistics as to their use Envoy, delivering the message that Envoy is a battle-hardened proxy. Shortly after KubeCon, AWS joined the lengthy list of other cloud providers and large tech companies now contributing to the open source project, reinforcing the notion that Envoy is on its way to fulfilling its vision of providing a universal data plane API, and as a side-effect, beginning to commoditize modern networking within edge gateways, service meshes and hybrid (cluster-to-cluster) networks.
It's not just Envoy's popular use by end users, but coupled with its popular adoption by other projects/products wrapping and extending Envoy that cements its position in the annals of cloud native infrastructure.
We loved this year's KubeCon + CloudNativeCon North America
We look forward to seeing what 2019 will bring cloud native as well as see more of the community at the next KubeCon + CloudNativeCon event that will take place in Barcelona, Spain in May, 2019 and in San Diego, California in November, 2019.
The Kubernetes and Cloud Native meetups in Eastern Canada are run quarterly in Montreal, Ottawa, Toronto, Kitchener-Waterloo, and Quebec City. Reach out to Archy, our CNCF ambassador, or email Carol, our community manager, to learn more about how you can be involved with the Canadian cloud native community.